1.

 Playgroup
(
18 months & up

)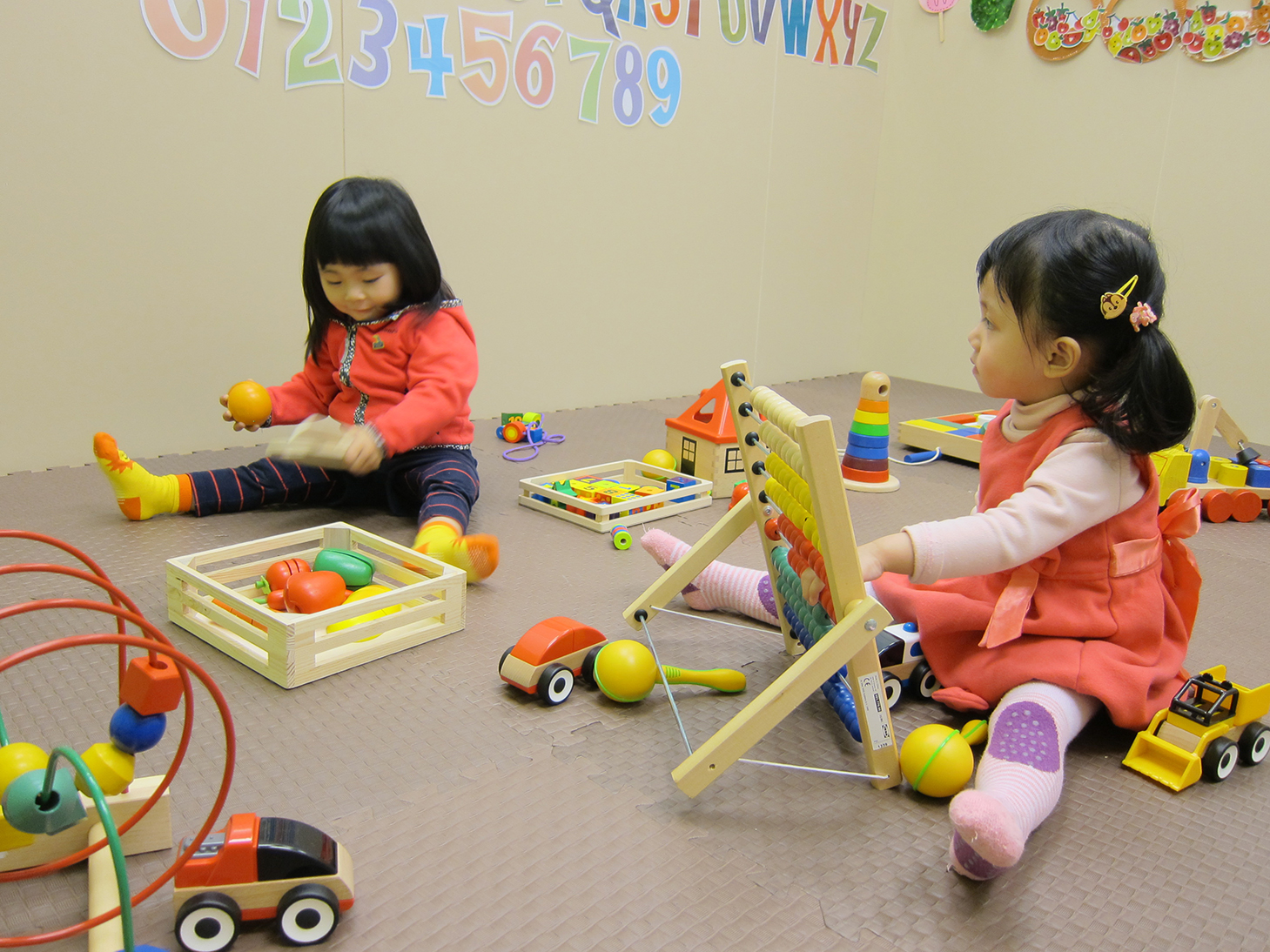 Our playgroup is an advanced and highly effective course that teaches your child a host of skills at the kindergarten level. Watch your child's innate talents develop and blossom with expertly trained and experienced instructors who have your youngster's best interests at heart.
Creates an ideal environment for your child that nurtures interpersonal, emotional and physical development
Excellent preparation for kindergarten interviews and kindergarten life
Instils greater independence and social awareness while building key vocabulary and communication skills
2.

Cambridge English
(PN & up)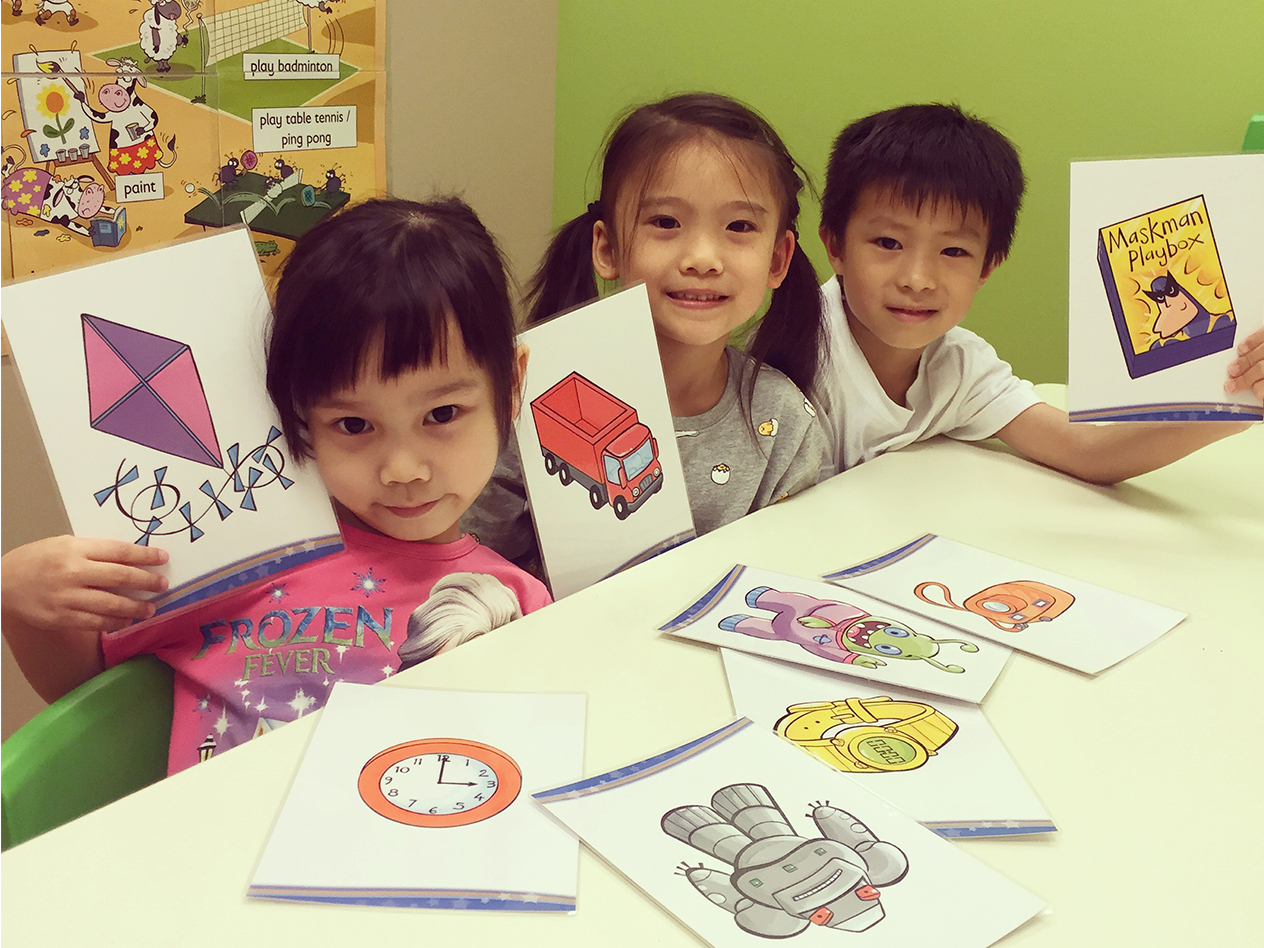 The Cambridge Young Learners curriculum is a proven method for raising English proficiency that has been in use globally for many years and is very popular with teachers and students alike.
The Cambridge Young Learners system emphasises activity-based testing built around every day English language usage
All lesson activities and tests focus on improving reading, writing, listening and speaking skills about topics and situations children are most familiar with
Students stay engaged and interested
Motivates students to learn English in an authentic and natural way
3.

Read Write Inc.
(K1 & up)
Read Write Inc. (RWI) is a phonics programme that integrates speaking, reading and writing skills.
Students learn synthetic phonics, which gives them the ability to learn to read quickly and skillfully
Children are taught the connection between sounds and letters, which in turn helps them to spell
Students are continually assessed during the course to ensure they are learning at their optimum level
4.

Grammar & Comprehension
(P1 & up)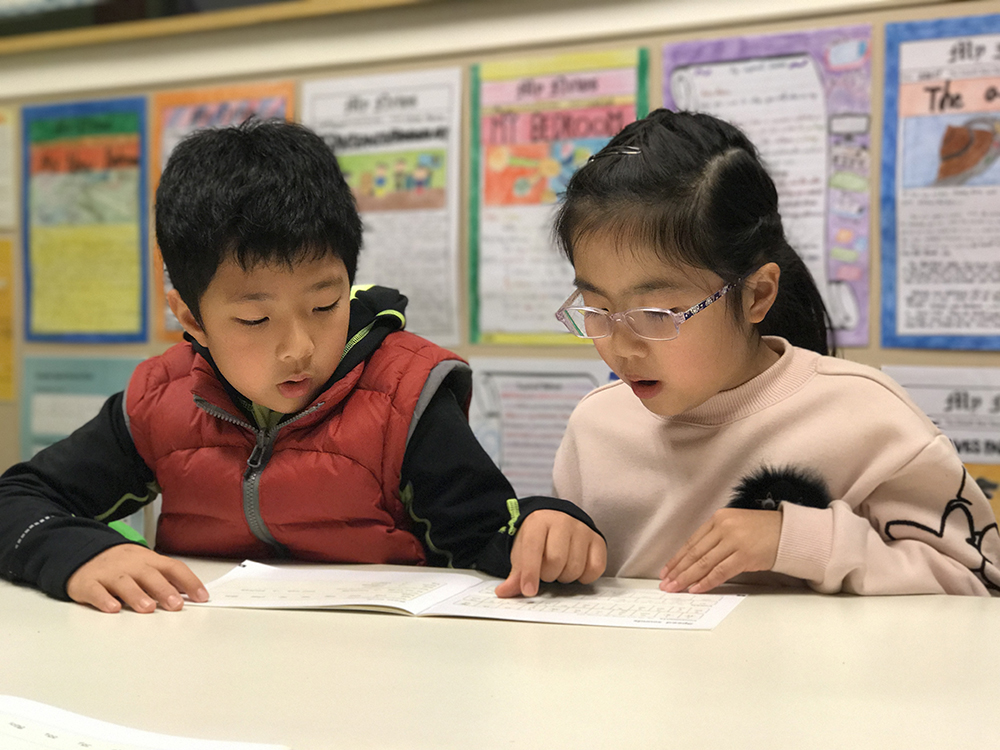 To achieve the three key building blocks of good English, grammar, vocabulary and comprehension, we use carefully selected textbooks for training our students.
Grammar practice
A variety of reading texts for comprehension
Different styles of comprehension exercises
vocabulary enrichment (cloze passage exercises)
Vocabulary Enrichment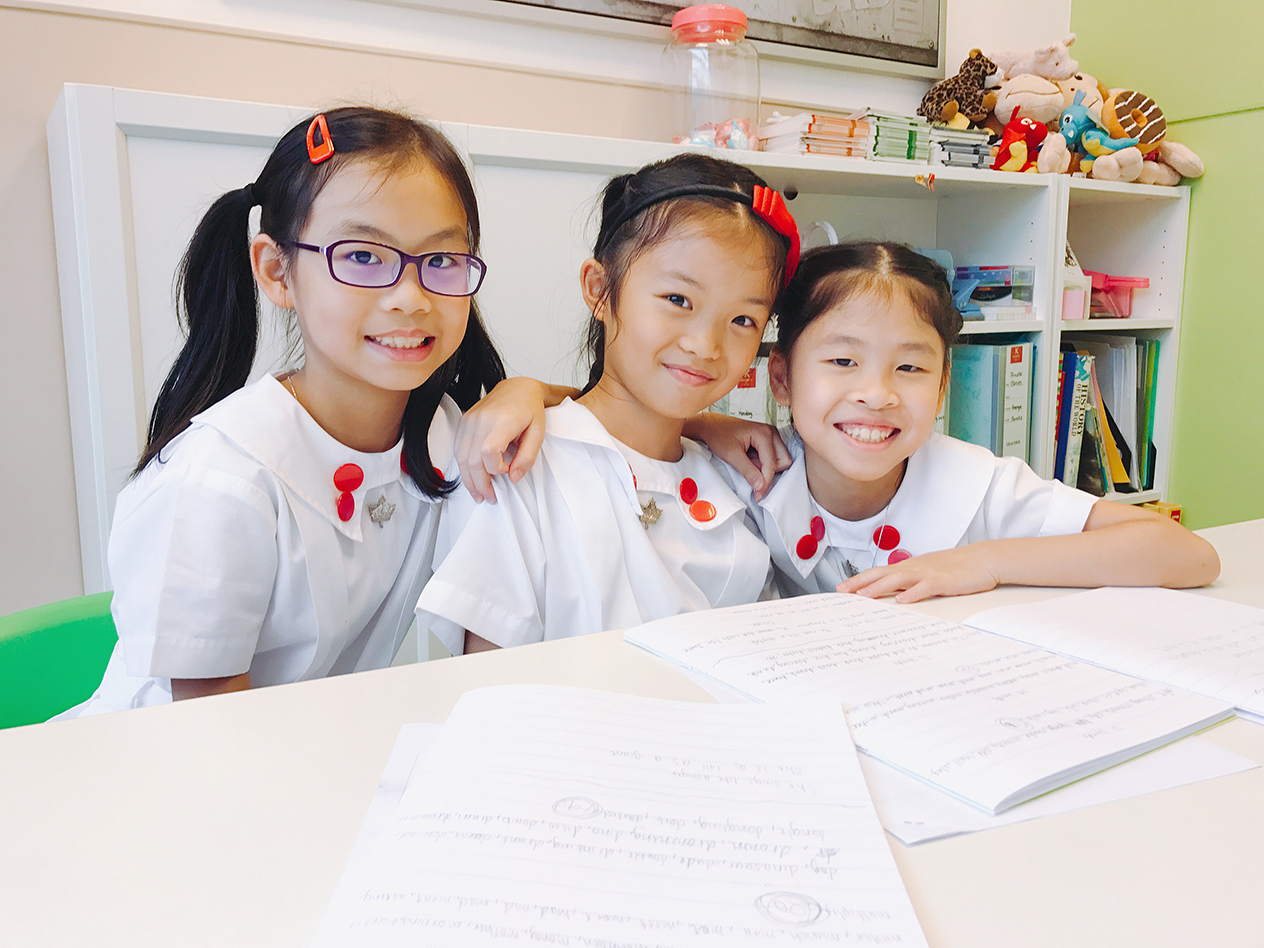 Writing well is one of the most important skills students require in order to succeed in school and beyond. Our writing course is designed to give students the building blocks to start them off as writers and aims to improve their ability to think and develop ideas.
Understand the importance of sequencing and story development
Create memorable settings, characters and dialogue
Explore many different types of descriptive and expository writing
Sentence structure and basic grammar
Gives students the tools to tackle whatever writing assignment they have
6.

Private Speech/Interview Class
(K2 & up)
Private speech class:
Confidence, voice control, poise, understanding and interpretation are key elements in public speaking. We work with children of all ages to make this learning process enjoyable and memorable. We prepare them well so that they are equipped to go on stage with confidence in order to perform the best that they can while gaining a sense of accomplishment. With encouragement and patience, our students' results speak for themselves.
Private interview class:
Our interview class has a well structured and up-to-date syllabus headed by an experienced and capable team. Mock interviews will be arranged for the child with full feedback reports. Our students all achieve remarkable results and gain places in good, suitable schools of their choice.